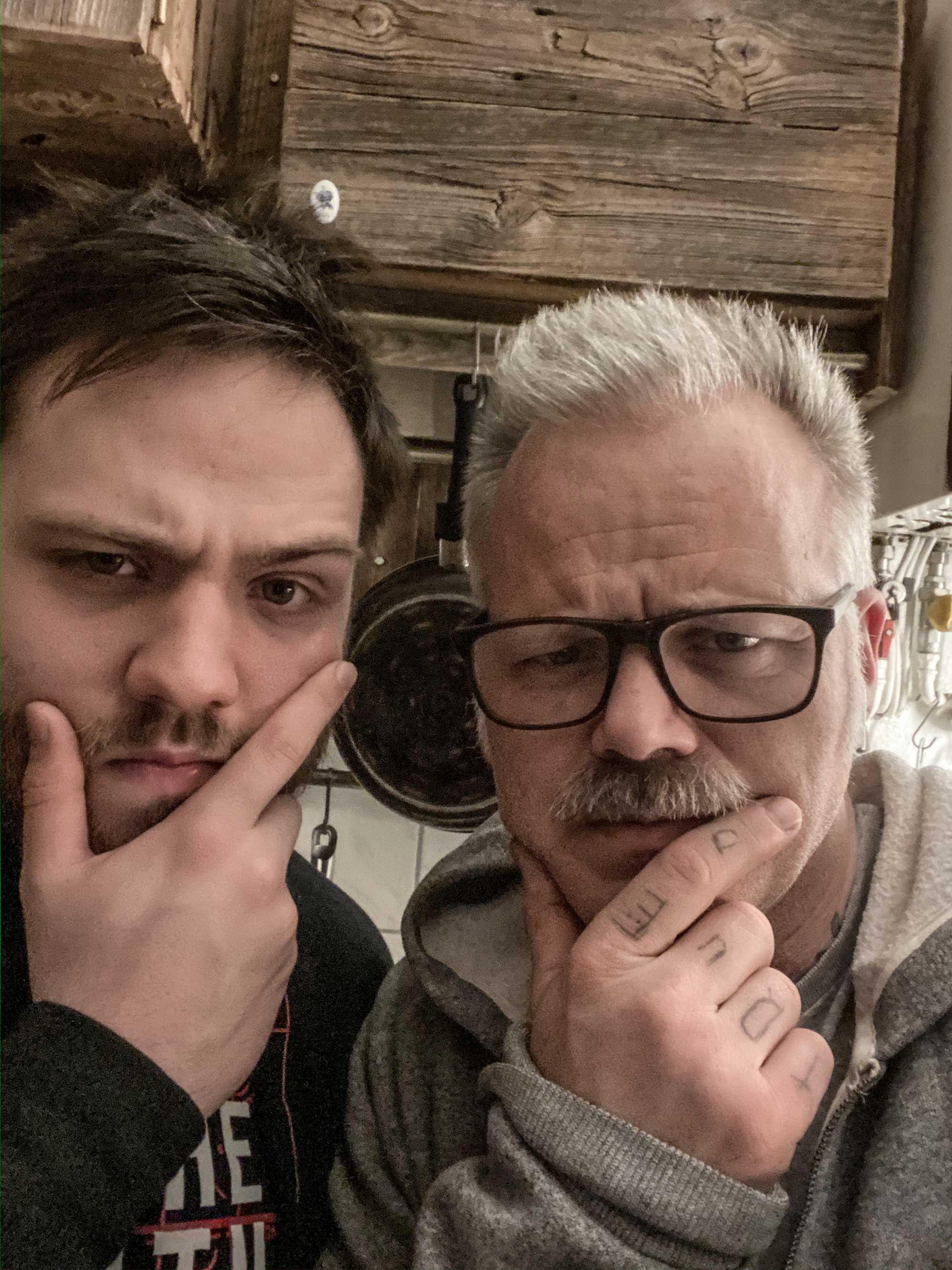 Like basically everyone else in the cultural business around the world we also had to close our doors, cancel shows and come up with new ways of keeping our artists and the gallery afloat. Yes, we are doing a lot of online content, mostly on instagram, with video and stories and so on. We've done a complete rehaul of our online artwork portfolios - you can find them here under "artists". And Jörg is recording a ton of podcasts with people from the art community from different countries to hear how they are dealing with being locked down. He calls these "The Isolation Episodes" and they are on every podcast platform and of course at heliumtalk.com.

But what's with the real shows? The exhibitions? The artwork?
Well, here is what we've cooked up:

Melvin quickly curated a new exhibition with a great group of international artists that provided us with mostly smaller sized new work. Works on paper, pure canvas, fabrics, little wood blocks, etc. The idea - everything can be shipped easily and is not to steep in price. Because in order to continue our work, artists and galleries need continued funding during these hard times, and we hope that picking up a smaller artwork that will be delivered to your doorstep will make supporting us all easy and fun.

During this time of solitude for most artists are creating new work, and we've seen very special pieces that surface now that would probably not been made in other, normal times. So here is a chance also to get specific work from a very different and uncalled episode of an artists creation.

Well. At least that is a little bit the background of our thoughts. No one is re-inventing the wheel of the art business now, we can all just try and reach out to our base of friends, clients, supporters and fans around the world and hope that some of you will find that the time to purchase a fine piece of art is now.
Stay safe
Melvin & Jörg